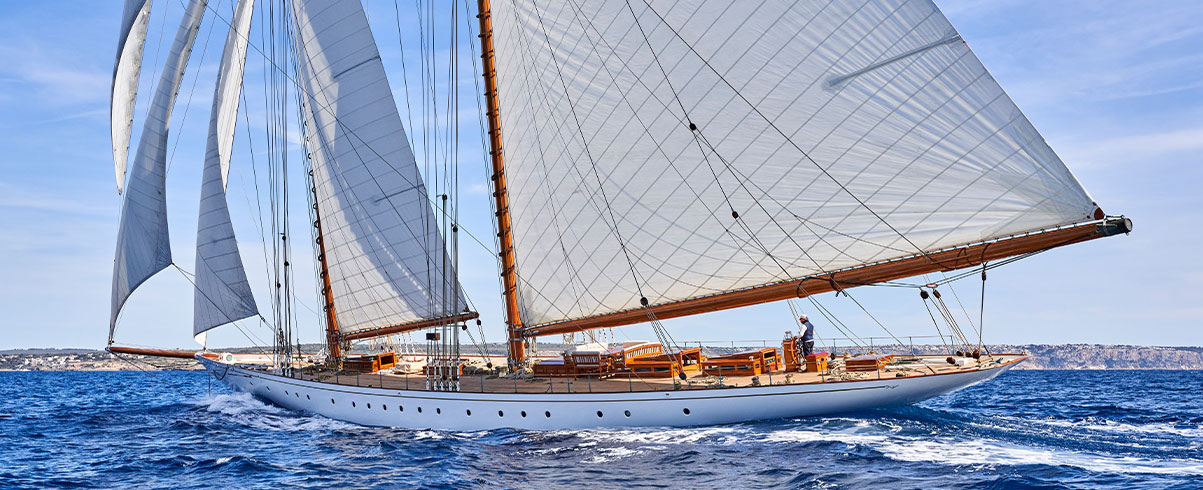 A Masterpiece of Old World Elegance
Elena offers an unforgettable blend of beauty and sheer speed. Experience the thrill of sailing on a traditional racing schooner, beneath towering wooden masts with an extensive sailplan. This classic yacht boasts all the modern day luxuries above and below deck to ensure your stay is as comfortable as any 5 star accommodation.
Take a journey into the world of classic sailing yacht Elena - her incredible history and regatta rivalry with yacht Eleonora.